The Initial Struggle: Tackling AWS and Roadblocks
We started by attempting to build a complex infrastructure on AWS, which seemed like a good idea at first. However, it quickly became clear that this approach was very time-consuming, and we faced several roadblocks along the way. Our team put in a lot of effort to get things working, but progress was slow and frustrating. We knew we had to find a better solution.
Discovering a Better Solution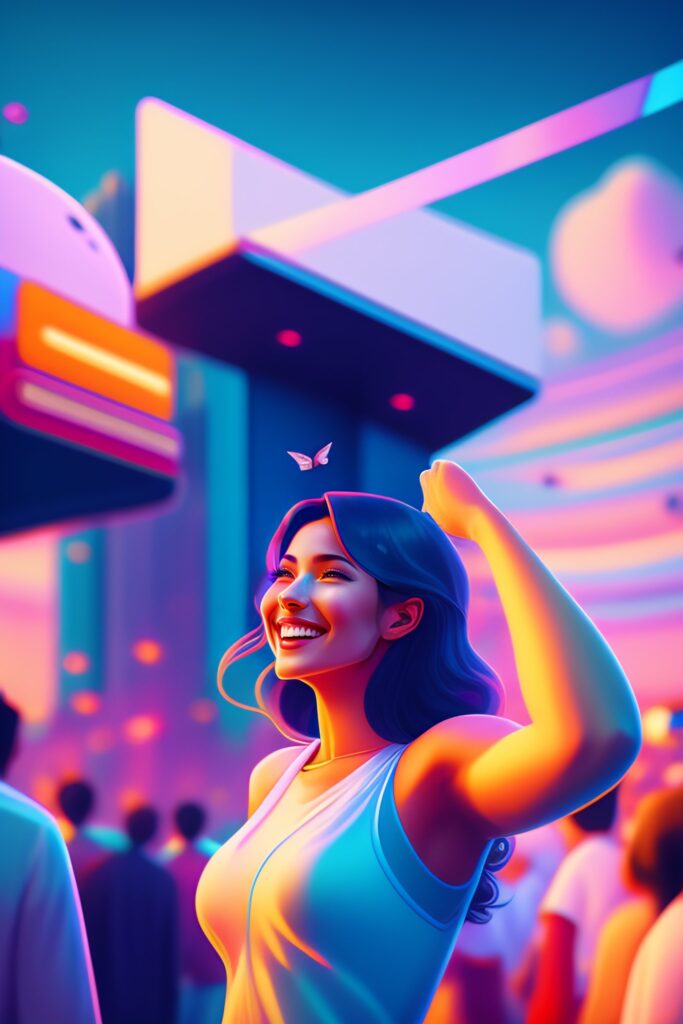 Digital illustration of a happy young lady celebrating, in a beatiful city, crowd of people celebrating, very detailed, white and blue as main colors, 4k, 8k, surrealism, art deco, vibrant color scheme, cgsociety, 2 d art, by beeple and makoto shinkai and ghibli vibe
That's when we discovered banana.dev, which promised to scale machine learning inference and training on serverless GPUs. We were intrigued by the idea of a more scalable and efficient approach, so we decided to give it a try. The transition was not easy, as we had to adjust to a new way of doing things, but we soon realized that banana.dev was a game-changer. The ease of use, scalability, and flexibility of the platform were impressive, and we felt that we had found the perfect solution.
The Results: Efficiency, Scalability, and Future Potential
With banana.dev, we were able to create a more robust and scalable infrastructure for AI LogoBrainstorm. The results were impressive: we saw a significant improvement in scalability and efficiency, and we were able to focus on creating better logos for our customers. We knew that we had found the right technology for our project, and we were excited about the future potential for continued growth and development.
At AI LogoBrainstorm, we are always striving for perfection and efficiency. We know that finding the right technologies can save us time and effort, and we are constantly exploring new tools and solutions for our projects. We believe that banana.dev is an excellent example of how the latest technologies can help us achieve our goals. We encourage you to explore new tools and solutions for your projects, and we hope that you'll give AI LogoBrainstorm a try.
Reminder: This article has been generated with ChatGPT a state-of-the-art text generation model. But don't worry all the information has been reviewed by an expert. In this section we evaluate the quality of the generated text and list all the required changes.